Currency settings
Currency settings is vital element of e-commerce system.
How to modify currency settings?
Click third icon from the right in top right corner.
Pick Settings from rollout menu.
Proceed to e-shop.
Choose relevant project.
Select Products.
Go to Numbers and rounding.
This is where you can customize Price and Discount suffixes and Currency code etc..
Save the changes.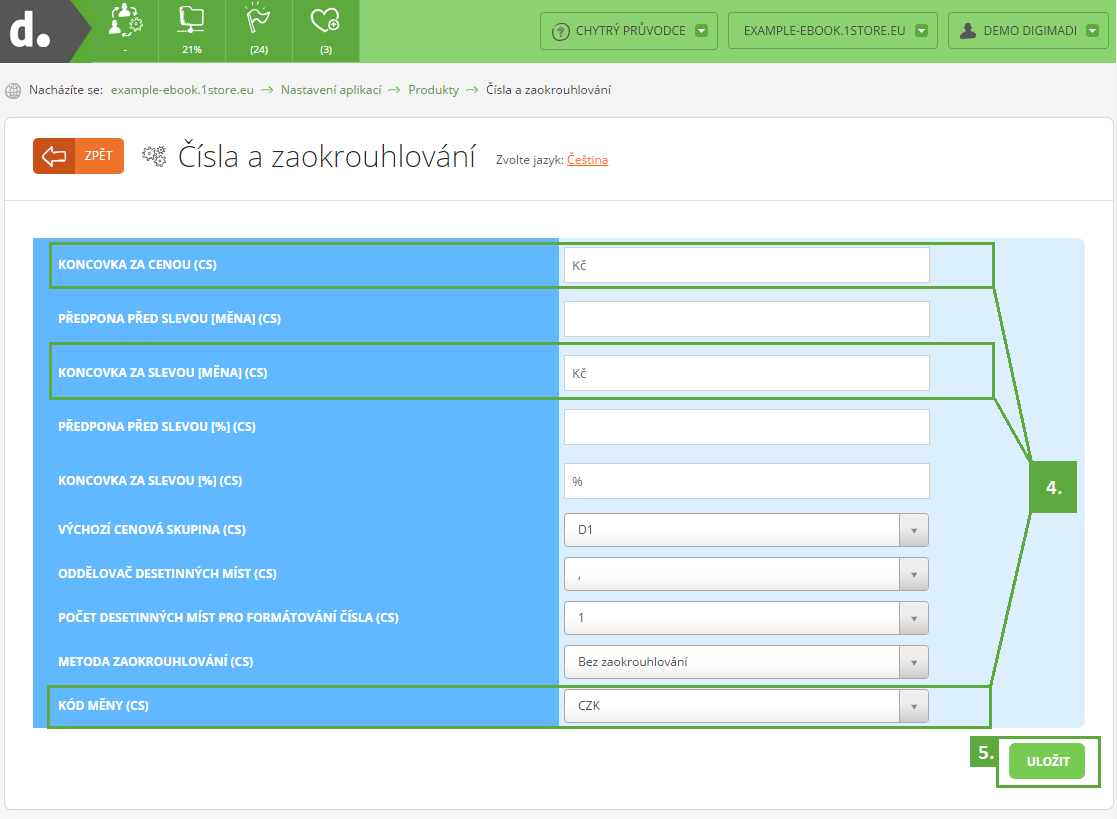 Zpět