Default domain settings
If you want to have in our website or e-shop, but you do not want to transfer the domain under us, just set in domain A and AAAA records to our servers, which you can either set yourself, or contact your registration, which is set for you.
A place to record the IP address of our server, which is currently 46.28.109.167
Do you AAAA record server 2a02:2b88:2:1::2409:1
In the case of using sub domains it is necessary to set A and AAAA records with *:
* A server address 46.28.109.167
* AAAA server address 2a02:2b88:2:1::2409:1
If you want to have with us and e-mails, set your MX record to 10 mail.digimadi.com, then the entries for the domain should look as follows: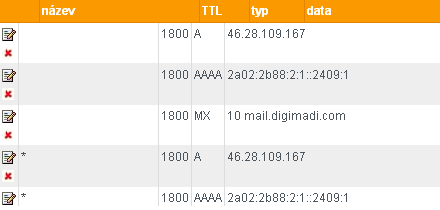 After setting records of our servers, it is required in your account that you open the app and click Manage Domains to set up your own domain registration: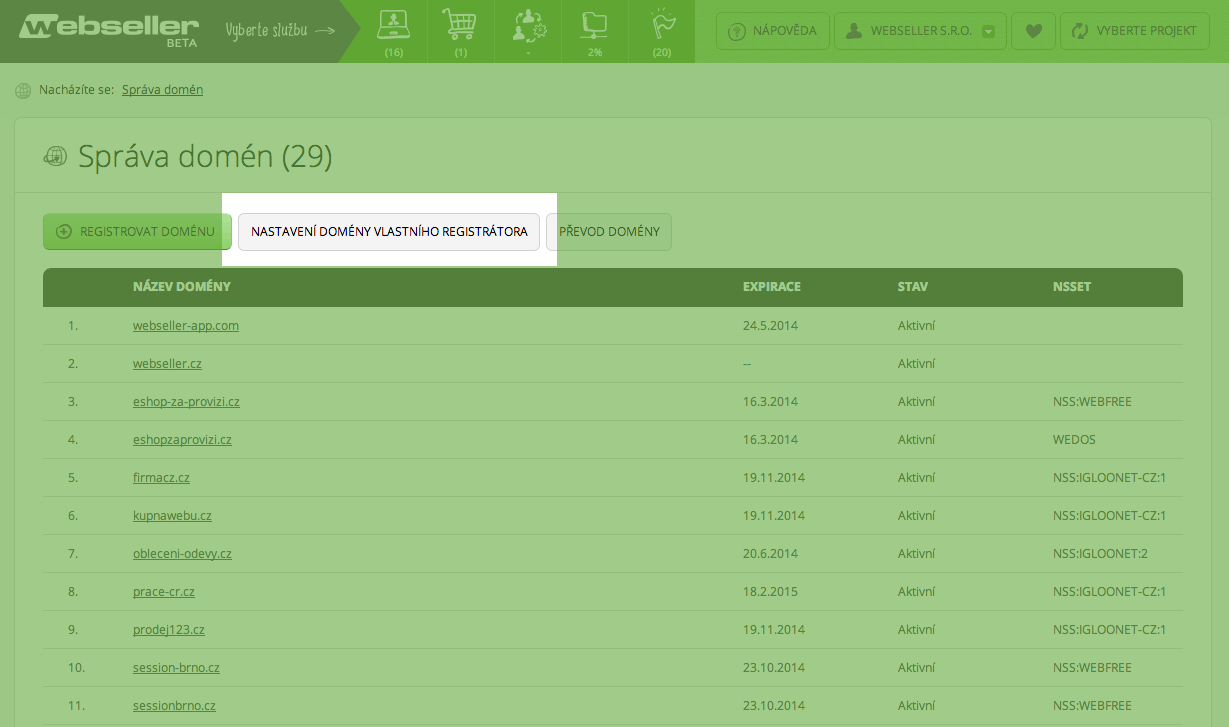 After confirming the domain you will be available, and you can use it to create web.
In the event that you are above procedure difficult, so you can transfer your domain to us free of charge and we will make necessary settings for you.
Zpět