Linking e-mail banks and automatic invoice setting
If you want to further automatize your e-shop we recommend setting up the link between our E-mail bank application and your bank. You just have to save the e-mail adress in our application, then set your e-banking account to send you notices of incomming transfers on the same e-mail adress and finish the process by configuring the Orders and Invoices applications. With these settings status of every order will be automatically updated to paid after confirming the transfer.
The E-mail bank application can process e-mail notices from virtually every bank, however you need to have required macros set up. Link with the FIO bank has full support on our side.
How to proceed?
Install the E-mail application via the Market place.


Open the E-mail bank application settings (via the bussiness applications in the top left corner) and save your e-mail adress (select E-mail accounts > New account).


Log in to your e-banking account and set it to send notices of incoming transfers to the same e-mail adress you used in step 3.


Go to the Orders application settings (Settings > Your project > Orders > General).


Change the settings to Automatically generate invoice on status change to Paid. Choose default invoice numbering and enable the Use order number as invoicesvariable symbol option.


Now go to the Invoice application settings (Settings > Invoice > General) and enable the pair issued invoices with bank.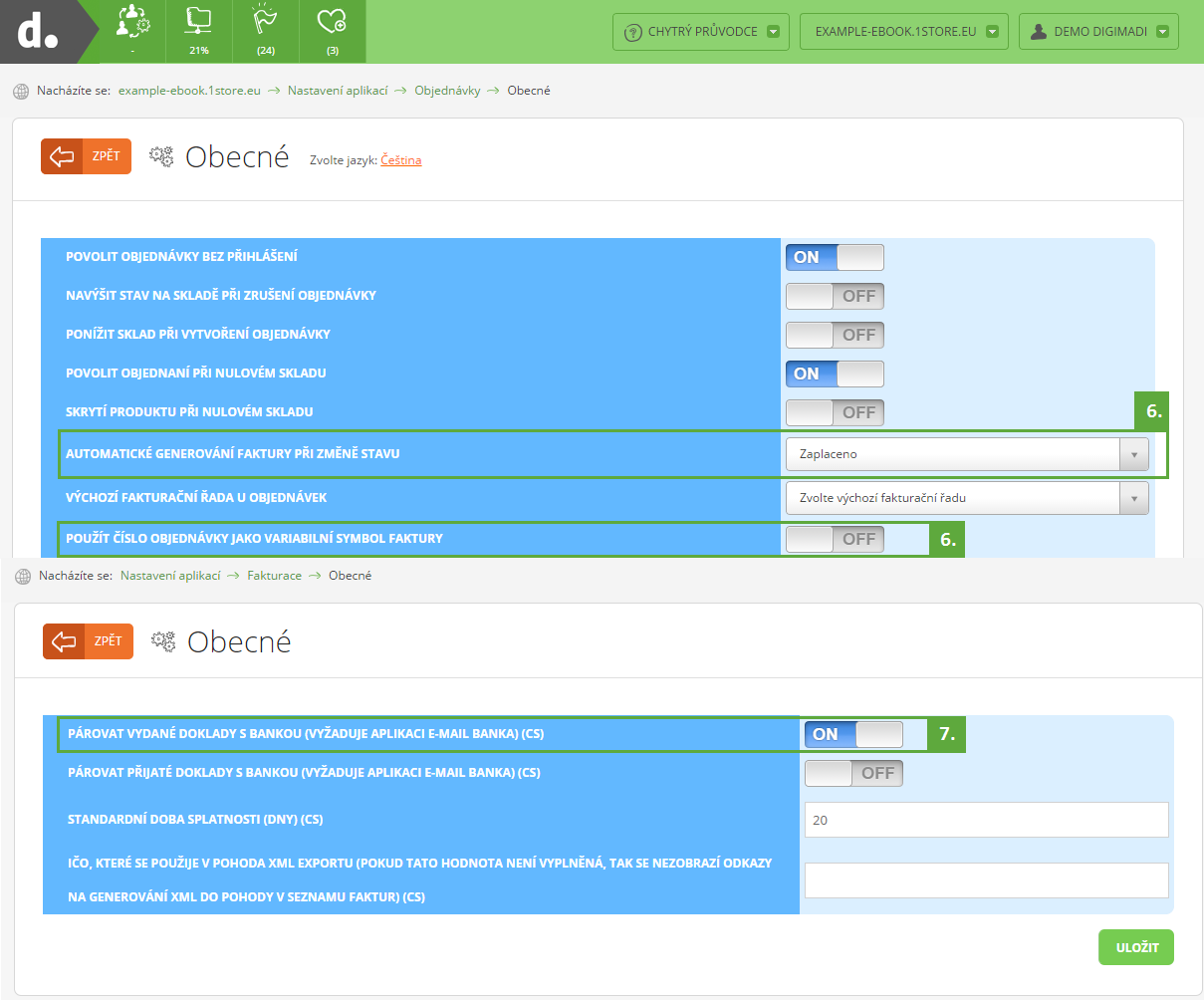 Zpět