How to set automatic notification about order status updates
You can pair every status of order to pre-defined e-mail template.
How can I set automatic notification for order status updates?
Click third icon from the right in top right corner.


Pick Settings from rollout menu.


Choose relevant project.


Proceed to Orders.


Go to e-mails.


You can set the template for every status of the order separately.
To do so click desired status and modify it according to your needs.


Save the changes.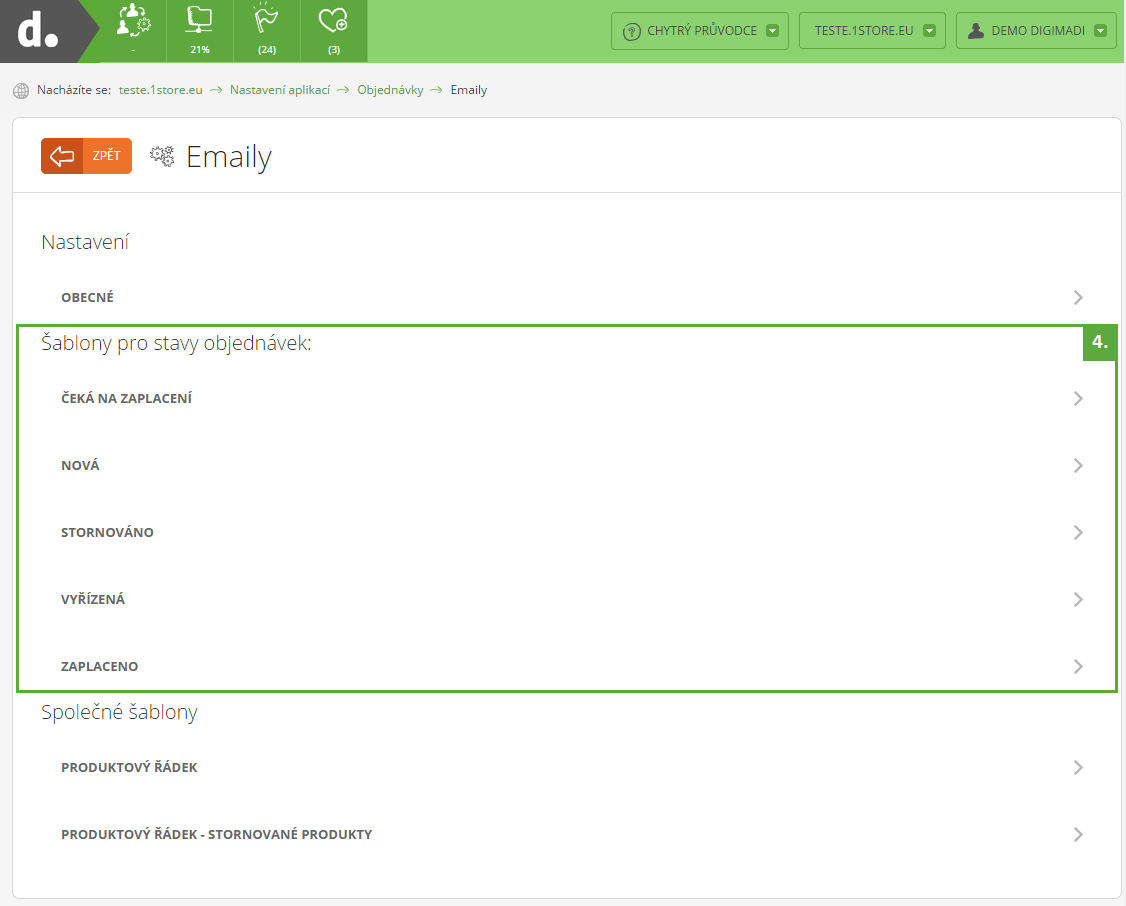 Help tips: e-shop, e-commerce, e-mail, e-mail order status notification, e-mail template
Zpět