Basic referrer program
Referrer program will allow you to assign referrer code (referrer link) to contacts in your Address book application.
How to set up Simple referrer program?
Install Basic referrer program from the Market place.


Click Choose project in top right corner of administration.


Pick relevant project from the rollout menu.


Open the Basic referrer program application.


Proceed by pressing Add partner.


Add contact from your Address book and assign unique code.


Click Add partner to save the changes.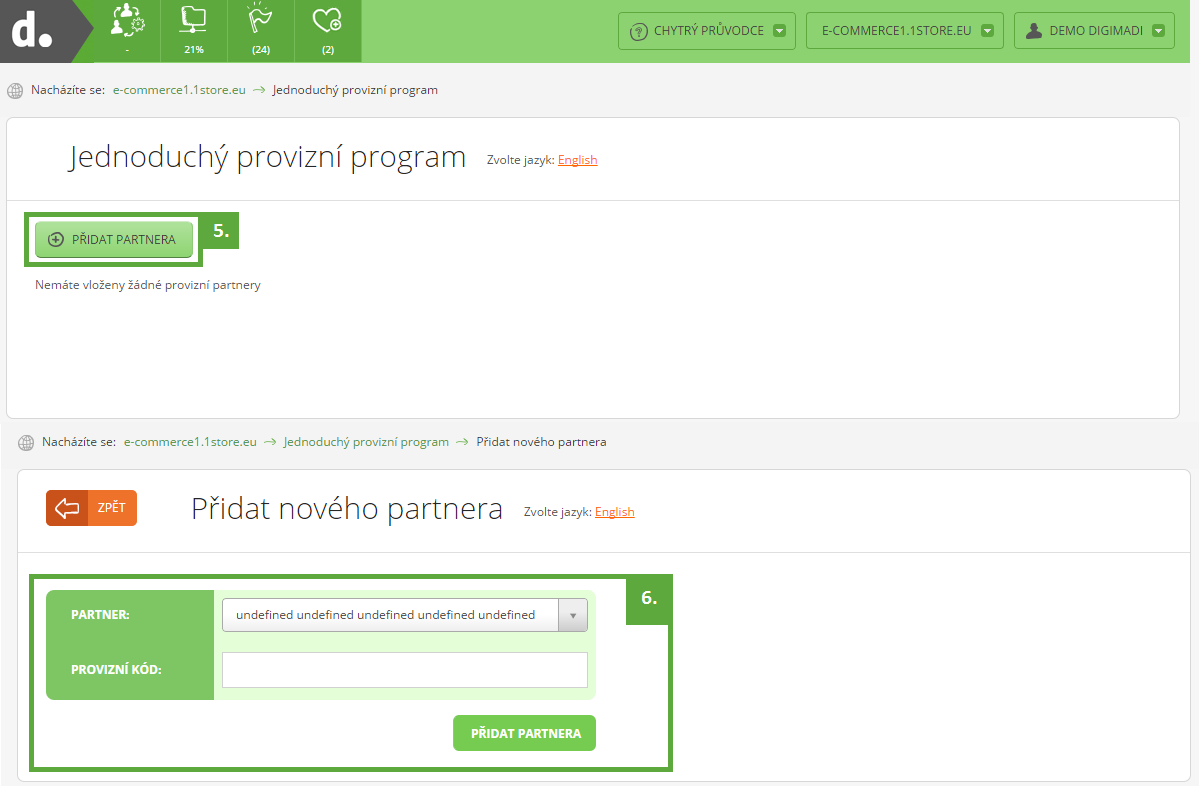 Help tags: basic referrer program application, applications, market place, referrer code, assign referrer code
Zpět