Web template design settings
The look of your site, blog or e-shop can be customized in detail in Web template settings. Aside from parameters you can also change fonts, images and background and also site layout or side menu type.
How do I customize settings of my web template?
Click the third button from right in top right corner.
In the drop down menu select Settings.
Proceed to Web Templates.
Select the project you want to make changes to.
Customize the look in the pop-up window.
Save the changes.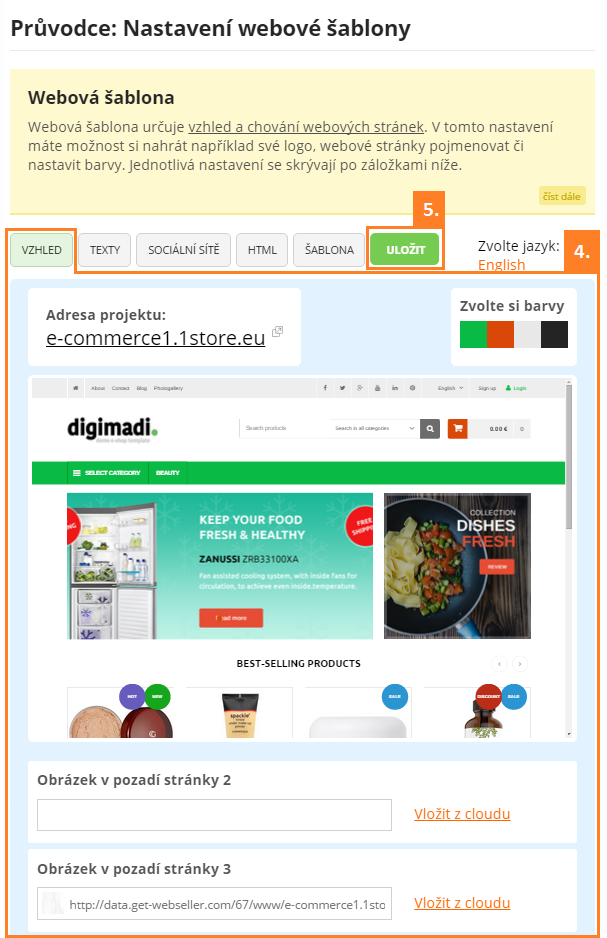 Help tags: template design, look of the website, look of the blog, look of the e-shop
Zpět