Adding conversion and gauging codes
If you need to add conversion or gauge codes, you can do so in the Web template settings.
How to add custom conversion and gauge codes?
Click the third button from right in top right corner.


From the drop down menu select Settings.


Proceed to Web templates.


Select relevant project.


Click the HTML tab on the next page.


You can insert your codes in header or footer field.


Save the process.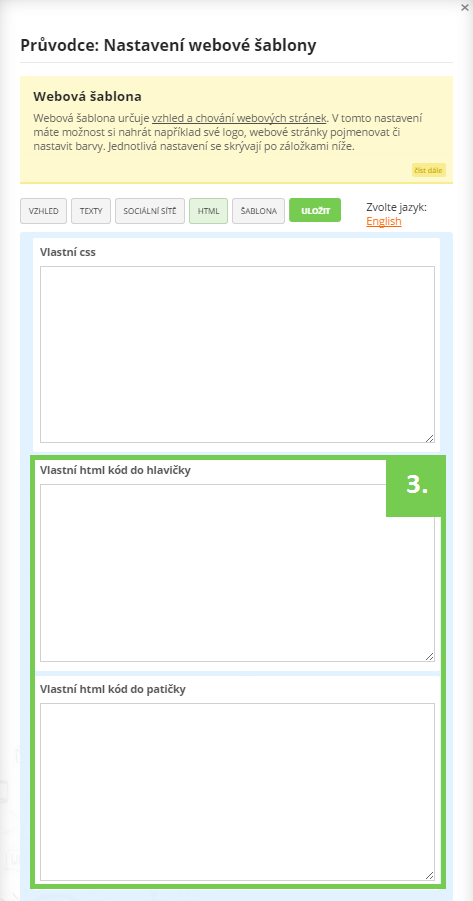 Help tags: conversion code, gauge code, web template, web template settings
Zpět