Text wrapping
If you wish to have your image displayed next to the text follow these instructions:
Click Choose project in the top right corner of administration.


Pick relevant project from rollout menu.


Open the Articles application.


Edit or create article.


Insert the image on the first row of the text you want to wrap around it.


Select the picture.


Click on of the alignment options.


Save the changes.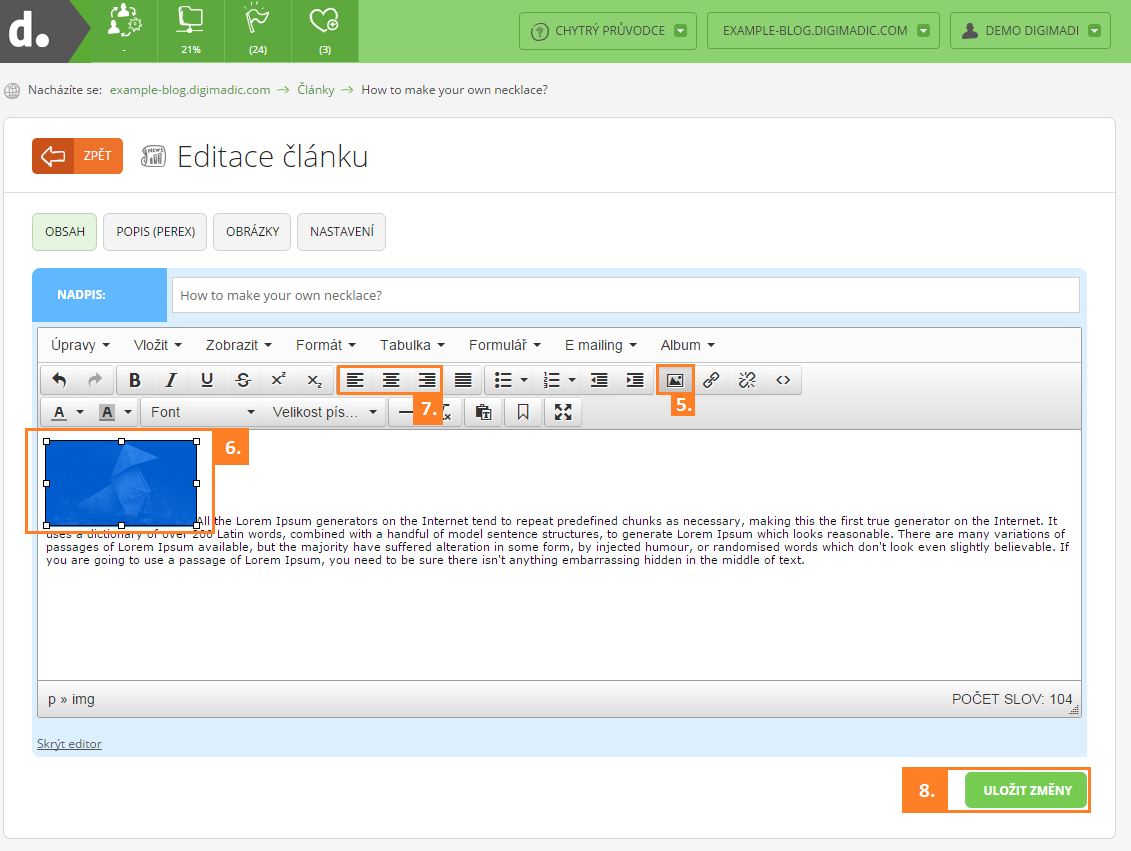 Help tags: text wrapping, image alignment, articles application
Zpět