Adding attributes to existing form
If you have already created your first form there are some attributes you'll have to assign to it. If you have yet to do so follow these instructions.
How to assign attributes to your form?
Log in to your Digimadi account.


Click on Choose project in top right corner of administration.


Pick relevant project from the rollout menu.


Open Form application.


You should see the list of your existing forms. Pick the one you wish to edit by clicking its title.


Click the Attribute tab.


Proceed by Adding attribute.


Use the table to define name, type and other parameters of the attribute.


Save changes.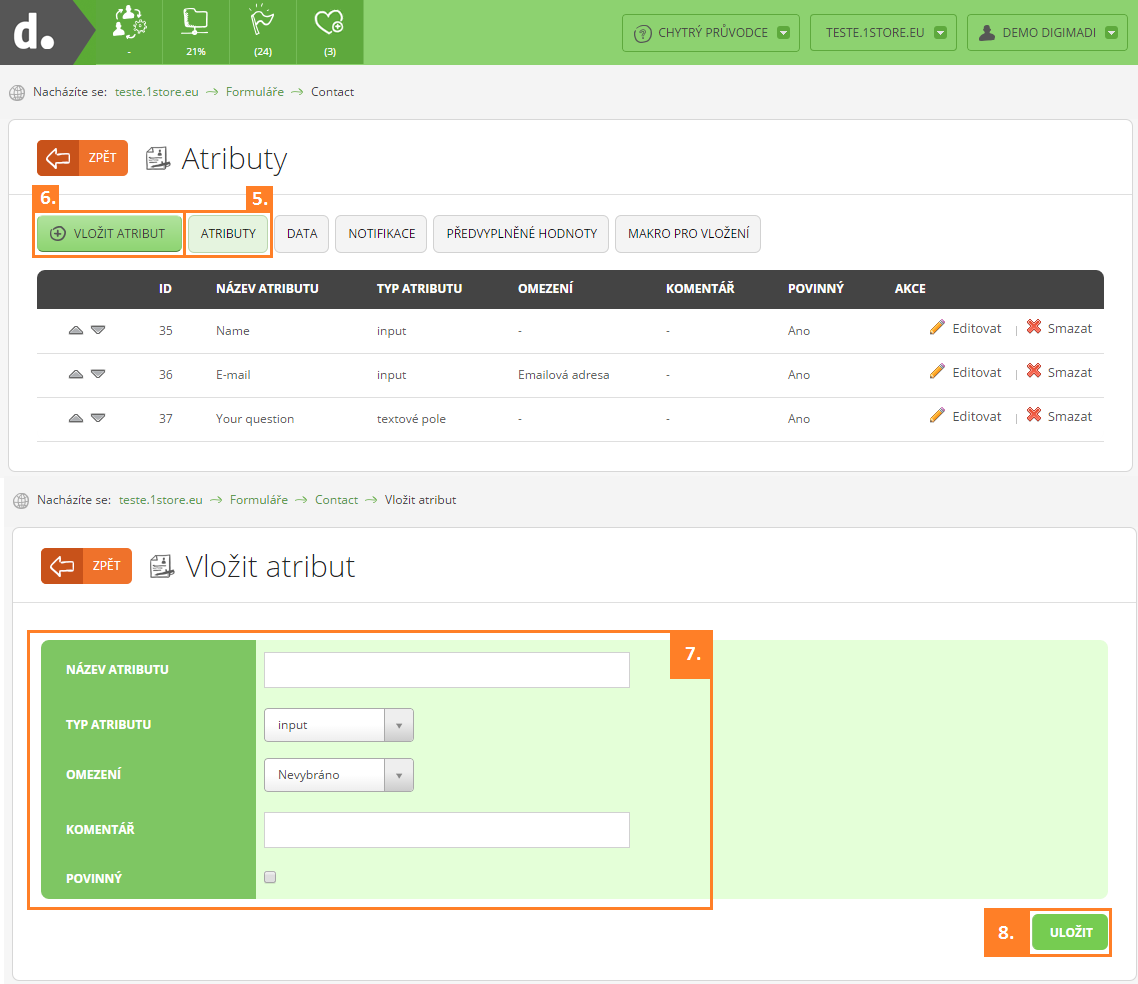 Help tags: form attributes, settings
Zpět