How to redirect domain to another URL
Redirecting domain to another URL can be done in a jiffy.
How to redirect domain?
Click third icon from the right in top right corner.
Pick Settings from the rollout menu.
Select Web or E-Shop you want to redirect.
Choose relevant project.
Go to Webpage management.
Check the redirection option and fill in the URL address.
Save the changes.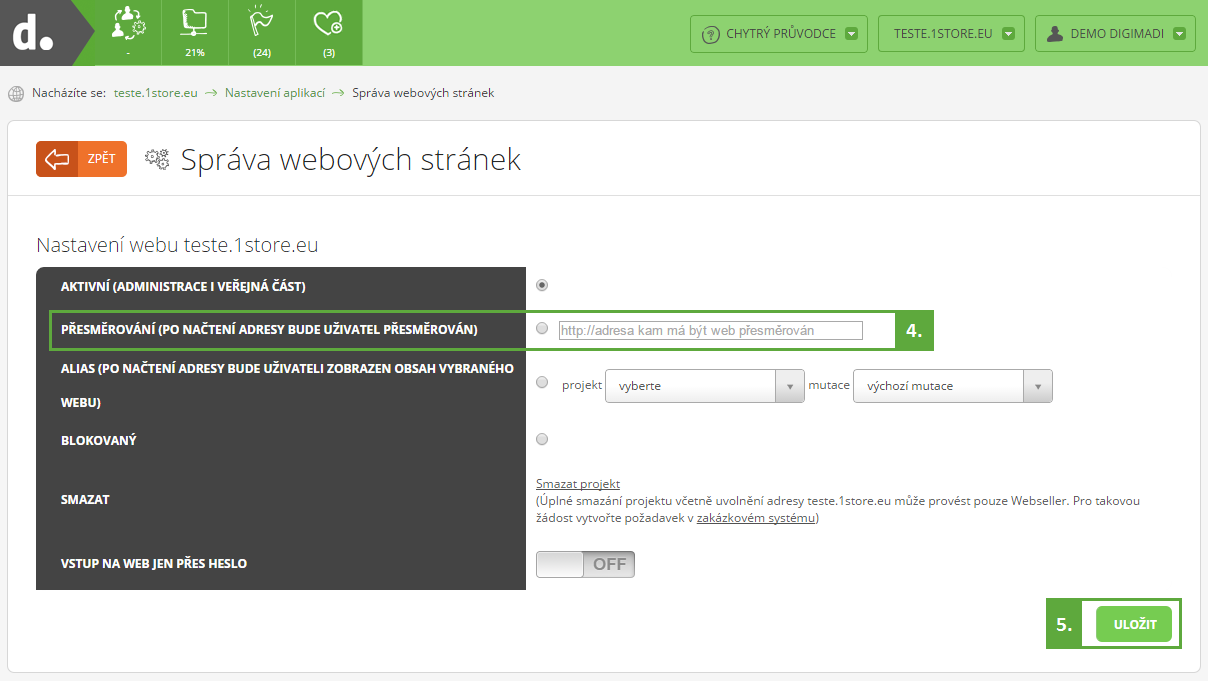 Zpět