Adding new form
You can create various forms in your administration. These can be used to collect various data and information.
How to create new form?
Click Choose project in top right corner.

Pick relevant project from rollout menu.

Select the Form application icon.

You can see the list of existing forms now. To add new one click Add form.

Fill in the title of the form and send button caption then click Save.

You have now created your form. There are still no fields in it to add those edit the form you've created by clicking it in the list.

Now click Add attribute. Fill in the table and click Save. Repeat the process to add all the fields you wish to include.

When you're done with adding attributes you'll need to publicise the form for it to start collecting data. To do so return to given project's main menu.

Select where you want your form to be displayed (e.g. articles, categories).
Further instructions are shown on the Article application however the process itself is similar.

Click Articles application icon and in the list select the article you want to display the form with.

In the edit screen click Form and from the drop down menu select desired form

Save changes.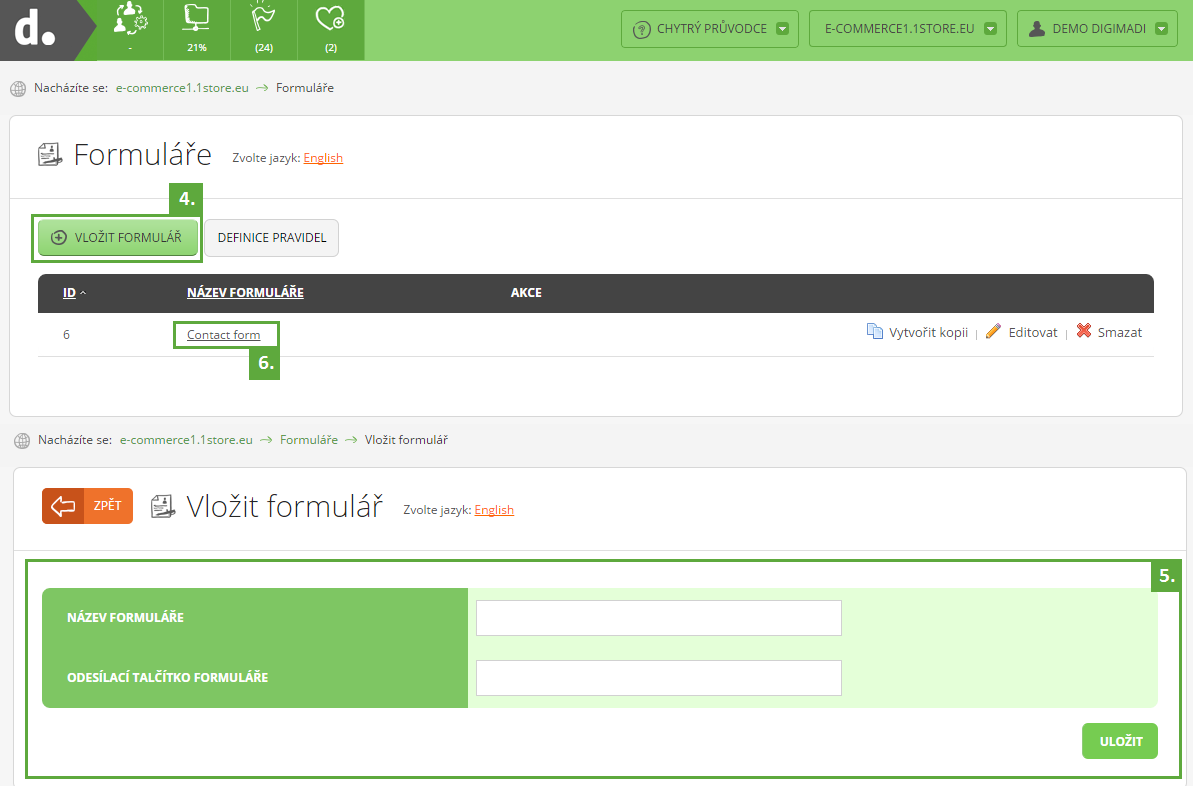 Help tags: add form, form application
Zpět