How to set up language mutations
The Digimadi platform allows you to set up multiple language mutations for your Projects to do so follow these instructions:
In the top right corner click Choose project.


Select the project you want to set the language mutation for.


Above the individual applications icons click Applications settings.


Click Languages.


First row represents default language. This was set when your project was created and this is where you can change it at any time.


In the section More languages select all desired language mutations for your project.


You can also set Blocked languages for your web. This means that you will see this mutation in your administration. This will allow you to work on your mutation before it is completed. Also for obvious reasons you can't block default language.


The Automatic choice will detect what language environment does the visitor use on his first visit and automatically assign the best possible mutation.


Save the changes.


If you wish to use different domain for given language mutation, follow these instructions.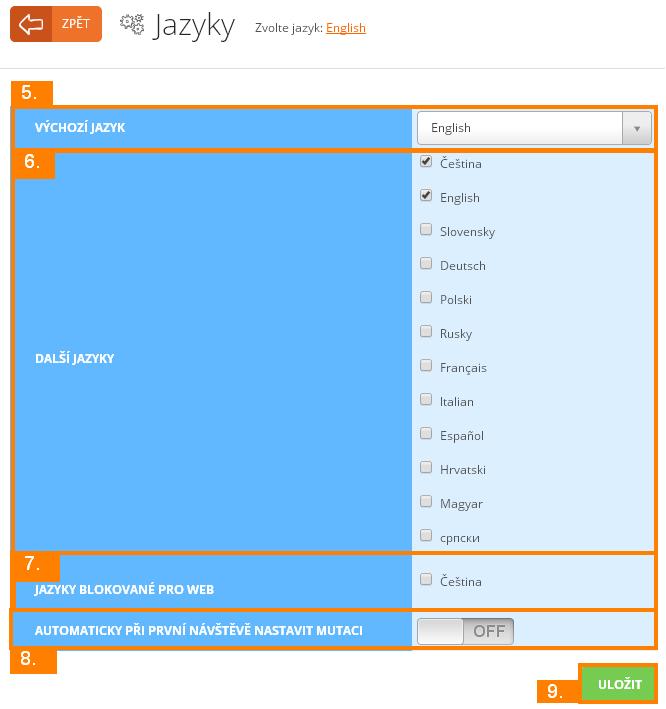 Help tags: language mutation
Zpět